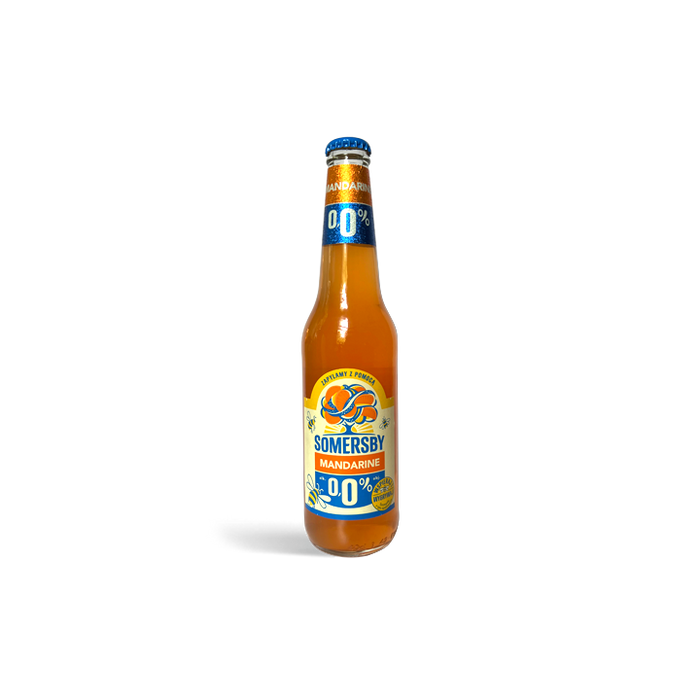 SOMERSBY - Mandarine Alcohol-Free Pear Cider - 400ml
Original price
$3.49
-
Original price
$18.79
Orders Ship via UPS Ground within 24hrs - Mondays - Fridays.
RARE and Limited; imported from Poland.
SOMERSBY - Alc Free Pear Cider w. Mandarine

Somersby 0.0 Ciders are produced in Poland, the brand itself however started in Denmark in 2008. Somersby Mandarine Apple & Pear Cider is completely Alcohol-Free. It drinks a bit like a soda, but it's truly refreshing, light and bubbly. Best served over ice. 
Alcohol content: 0.0%
Made with: Water, Barley Malt, sugar, apple juice, pear fruit sugars, pear juice from concentrate (1.6%), alcohol-free fermented apple concentrate, Mandarine flavors, acidity regulator (malic acid), natural flavors, antioxidant (ascorbic acid), sweetener (steviol glycosides), hops