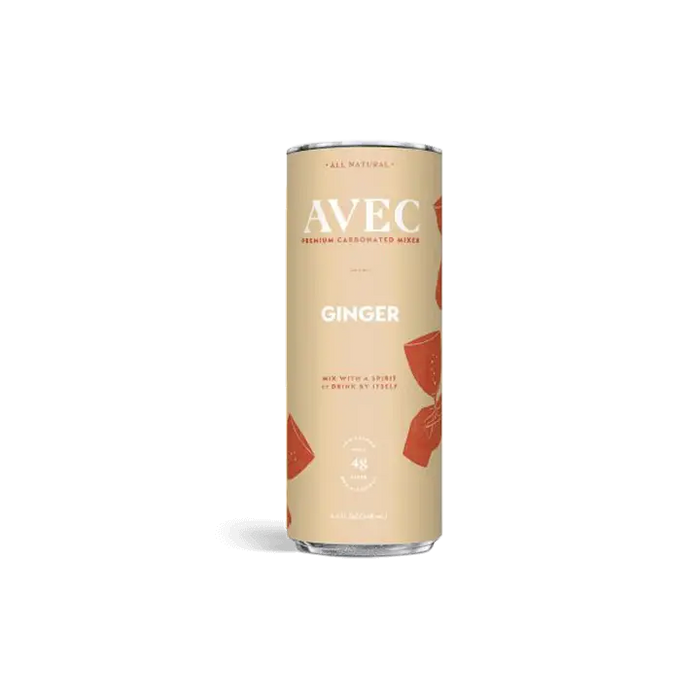 AVEC GINGER - Premium Carbonated Mixer - Non-Alcoholic Beverage - 8.45oz
Original price
$2.99
-
Original price
$62.25
Orders Ship via UPS Ground within 24hrs - Mondays - Fridays.
Ginger beer is the ultimate mixer , but it is packed full of sugar. Here, with a Jamaican Ginger Beer as our inspiration, AVEC have combined punchy ginger with all-spice and mixed it with the sweet-and-sour goodness of fresh pineapple juice. Low in sugar, high in taste. 20 calories, 4 g sugar.

DRINK BETTER!
AVEC believe your drink should be both delicious & better for you. So they are replacing your old mixer - soda water, ginger beer, juice - with a new, guilt-free version. Real juice. Low or No Sugar.
Their products are made to be mixed with. But they are equally delicious on their own. Have fun mixing them with the great selection of Zero Proof spirits; or simply add Ice and garnish for instantly rewarding drink.