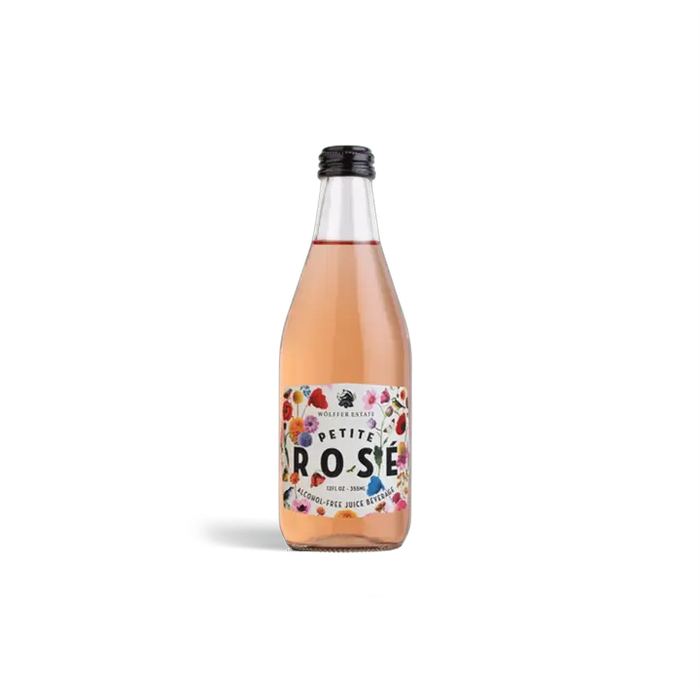 Wolffer Estate Non Alcoholic Rose Cider - 12oz
Sold out
Original price
$4.99
-
Original price
$89.99
Orders Ship via UPS Ground within 24hrs - Mondays - Fridays.
Wolffer petite rose lighthearted sparkling alcohol-free Rose is perfect for any occasion. Made from pressing unripe vinifera grapes into a refreshing drink
Wolffer Petite Rose is made with 100% Pinot Meunier grown on the North Fork of Long Island. Wolffer petite rose is a playful drink that has a sparkling bright salmon rosé color with a shiny new copper hue.
Its flavor is of pure fruits i.e., fresh pear and sweet peach as well as apple and hints of lemon. The mouth-feel is vibrant and light with a nice balance between the fruit, natural sugar, and bright acidity, and a refreshing CO2 mousse. It has a very low sugar content of 72 grams per liter or 25.5 grams per 355ml serving. It's a must-have drink for all your special occasions.